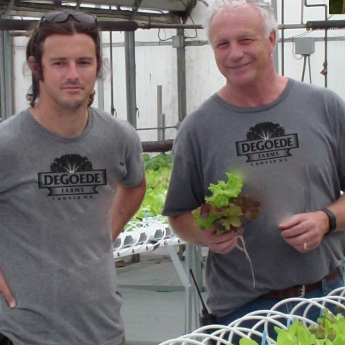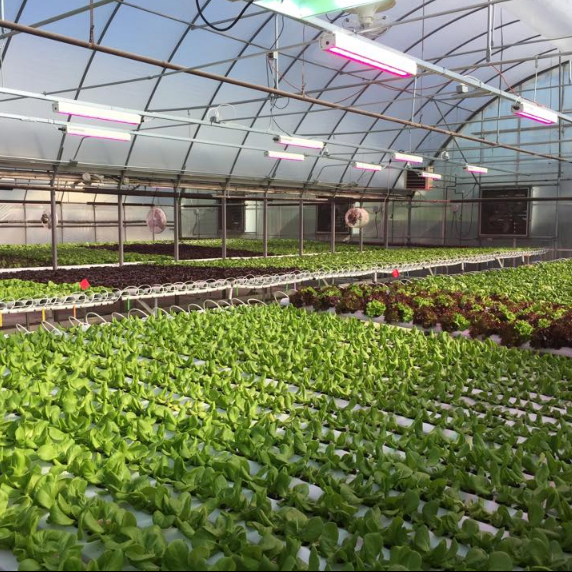 DeGoede Farms
Contact: Ben & Ben DeGoede
Address: 8217 Riverside Dr E Sumner, WA, 98390
About Us
DeGoede Farms is a greenhouse urban farming company. We grow nutritious food, year round, using greenhouse hydroponic farming systems in the Puyallup Valley. Our mission is to bring local, real food to people in the Puget Sound area of the Northwest all year! Local and sustainable is our goal.

Two generations of our family of farmers are committed to growing great lettuce and herbs year round. We've been farming since the 1960s, in horticulture since the 1980s, and entered controlled environment agriculture in 2016.DeGoede Farms is a modern step back to our roots of eating locally grown food we can trust.

We feel it is important that everyone has access to good quality food - with that in mind, we are donating 5% of our net profit to our local food banks.

Practices
We are a pesticide free, primusGFS (Global Food Safety Initiative) Certified Farm, and our basil is certified organic. We use harvested rainwater, solar power, and sustainable hydroponic farming techniques to grow our food. Our product is all grown from seed to finish. We are 100% Pacific Northwest grown in the great state of Washington.