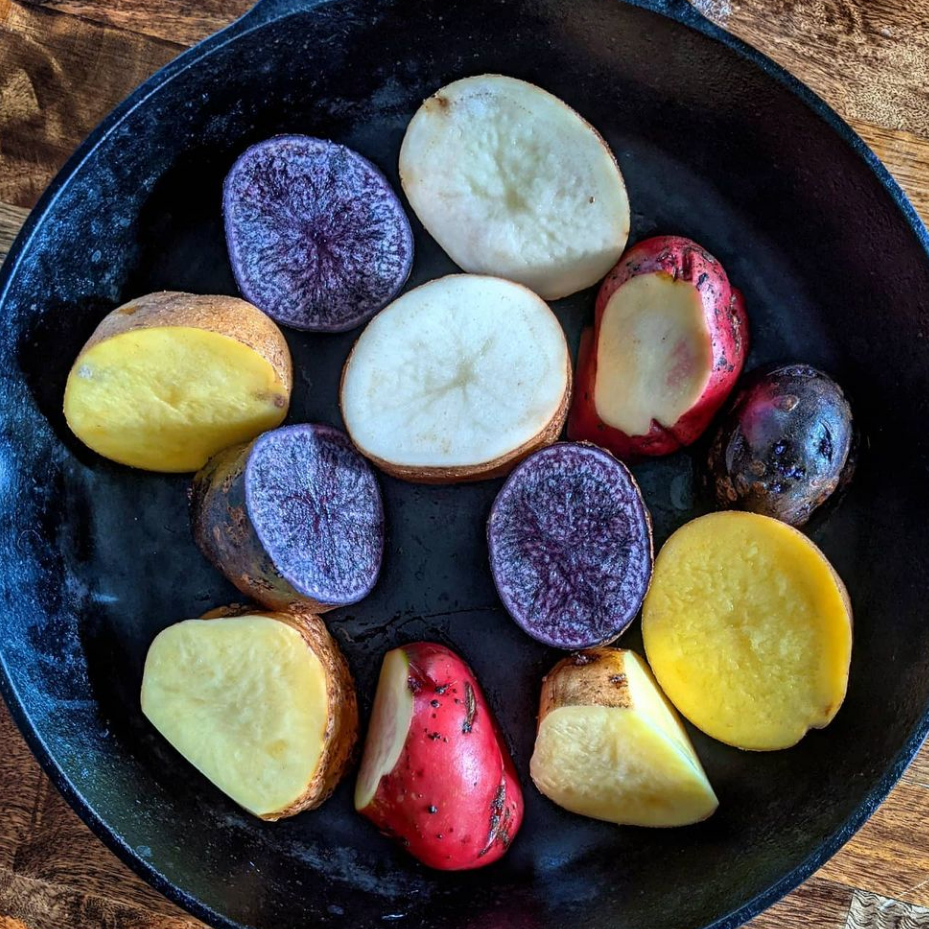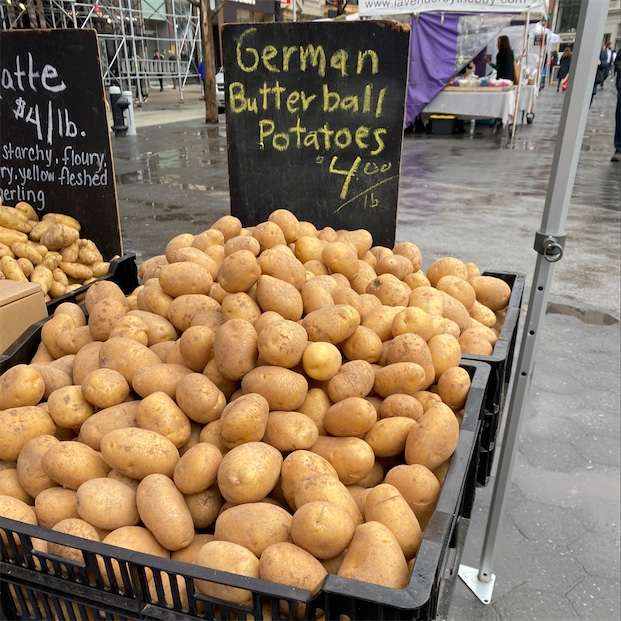 Olsen Farms
Contact: Brent, Kira, and Merna Olsen
Address: 1900C Rocky Creek Rd Colville, WA, 99114
Phone: 509-685-1548
About Us
Olsen Farms is a small family farm located in a mountain valley in Northeaster Washington, just north of Colville. We grow over 20 varieties of potatoes of various colors, textures, and culinary uses. We specialize in hand sorting and packing each order specific to the customer's desired size and variety.?

We also produce high quality meats from our sustainably raised farm animals. Our Angus cattle eat only the grasses, hay and potatoes grown on our farm and our pigs eat barley grown by a neighbor. Our lambs migrate through eastern Washington so they can eat green grass for most the year. All of our beef, pork and lamb is processed at Smokey Ridge Meats, our own USDA facility in Chewelah, WA.
Practices
Olsen Farms is committed to enhancing the rural economy and stewarding farmland for wildlife habitat. Sustainability and direct marketing are the roots of our family farm and strengthening biodiversity is a clear benefit of our farming approach. Common companions at our farm include deer, elk, moose, eagles, bear, wolves, coyotes, and lots and lots of wild turkeys.