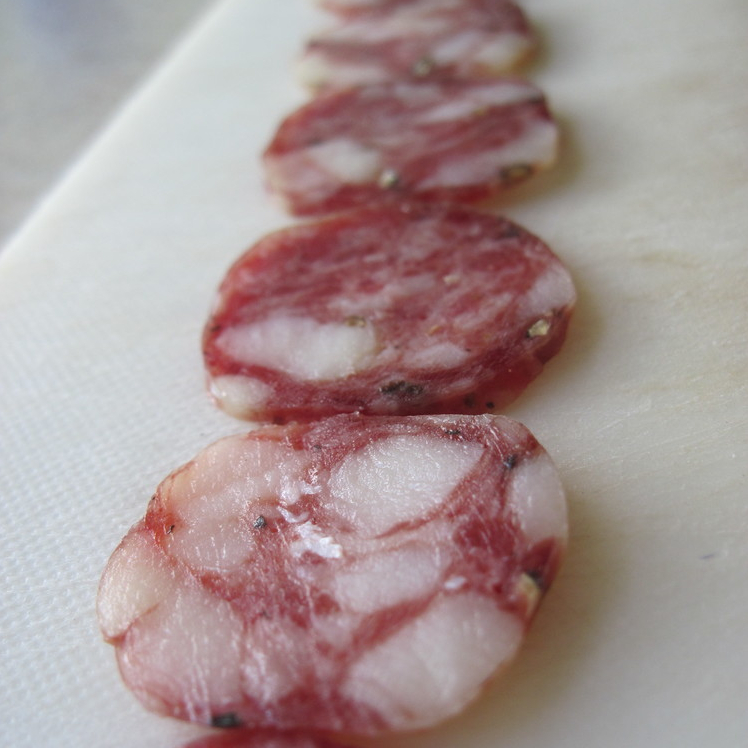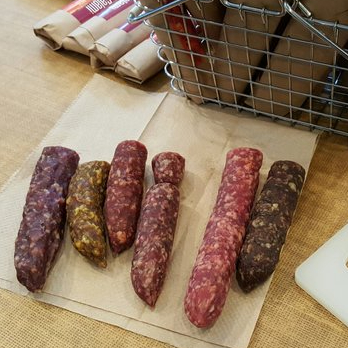 Salt Blade
Contact: Bob Blade
Address: 9540 Densmore Ave N Seattle, WA, 98103
Phone: 206-355-4719
About Us
Salt Blade was founded in 2013 by former software engineer Bob Blade. In the late 2000s, after working in IT for more than 10 years, Bob decided to leave the profession indefinitely in search of a more meaningful calling. With the support of his wife, he took the time to travel and to read books on all topics food-related. He didn't know what he would approach as his newest venture, but after 20 years of passionate cooking he knew he wanted to find something that involved the culinary arts. He spent the next year researching the global issues facing farming and our food chain. He started buying whole animals through Craigslist to avoid consuming high-density feed lot meats. And, as he had always done, he cooked extensively.

After spending a year with his thoughts, and seemingly no progress toward a new idea, it finally dawned on him that charcuterie was his calling. It would be, at least in some minor way, a chance to use his education in Biomedical Engineering and to combine that with his passion for food. He would be able to source locally-raised animals and would have the freedom to utilize them in whatever way he saw fit to best express their individual characteristics. He could decrease our dependence on chemicals and antibiotics while crafting delicious treats.

Another few years passed, along with droves of research and dozens of test batches of nearly every type of processed meat product imaginable, and the dream became a reality. We hope you enjoy the results!
Practices
Salt Blade believes in direct support of sustainable farming practices. All of the meat we use comes from Olsen Farms in Colville, WA (another Farmstand producer!). In addition to growing the finest potatoes in the Northwest, the Olsen family raises Berkshire, Duroc, and Tamworth pigs that feed on the barley that grows abundantly on their land. They also keep a herd of 100% grass fed cows. Though not certified organic, they use only organic practices.

Once the meat arrives in Seattle, we grind it and mix it with spices, fresh ingredients, and curing salts. We hand stuff and hand link the salamis, as has been done for centuries. Fermentation takes place in a carefully controlled environment before the dry curing finishes in our curing chamber.