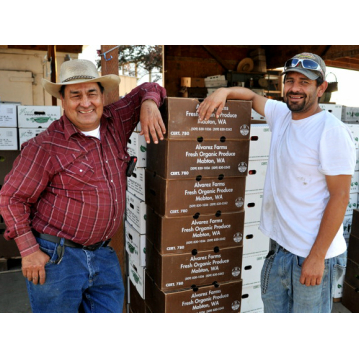 Alvarez Organic Farm
, ,
Email Address: sales@farmstandlocalfoods.com
About Us
Alvarez Organic Farms has been family owned and operated since it first began in 1981. The farm is located in the Lower Yakima Valley in Mabton, WA, just off of I-82. We currently farm about 80 acres that are divided between four land parcels.
Practices
Each land parcel is certified organic. Our water supply comes from the Yakima River, provided by Sunnyside Valley Irrigation. In 2014 we installed a state of the art drip irrigation system that has dramatically improved our water conservation efforts.