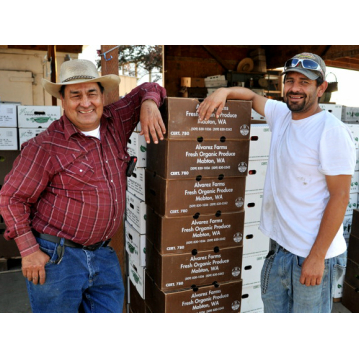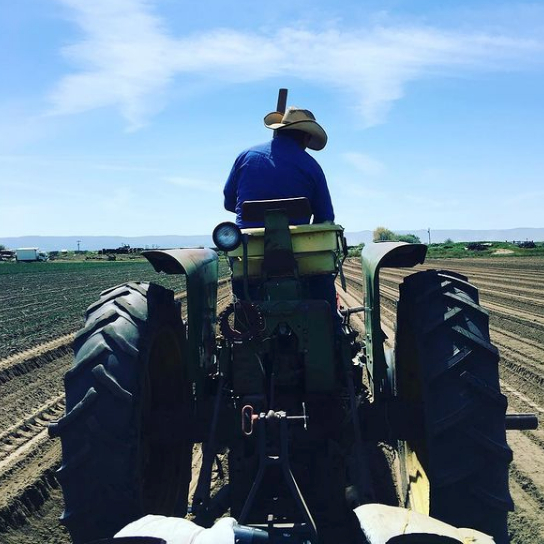 Alvarez Organic Farm
Contact: Hilario Alvarez and Family
Address: 300 Murray Rd Mabton, WA, 98935
About Us
In the 1990's, after watching a news broadcast about the health hazards linked to genetically modified foods, a disappointed Hilario Alvarez knew he wanted better for his family, employees and customers. So in 1992, Alvarez Organic Farms became one of the few certified organic producers in Washington. In those days, going organic wasn't considered the wisest move, many consumers where not well informed or still very skeptical about organics. After certification came slight increase in prices, soon Hilario's customers began disappearing. In an effort to find a market for his under-appreciated produce, he began traveling to the Seattle area to participate in local farmers markets. Fortunately, his focus on variety made him unique and popular in the Seattle Farmers Market Scene. Our well known peppers have amounted quite a following earning us nationwide recognition.

Alvarez Organic Farms has been family owned and operated since it first began in 1981. The farm is located in the Lower Yakima Valley in Mabton, WA, just off of I-82. We currently farm about 80 acres that are divided between four land parcels.
Practices
Each land parcel is certified organic. Our water supply comes from the Yakima River, provided by Sunnyside Valley Irrigation. In 2014 we installed a state of the art drip irrigation system that has dramatically improved our water conservation efforts. Alvarez Organic Farms is one of the largest organic producers in the state of Washington, farming just over 80 acres. Hilario continues his passion, meanwhile instructing the same old farming techniques to his sons.