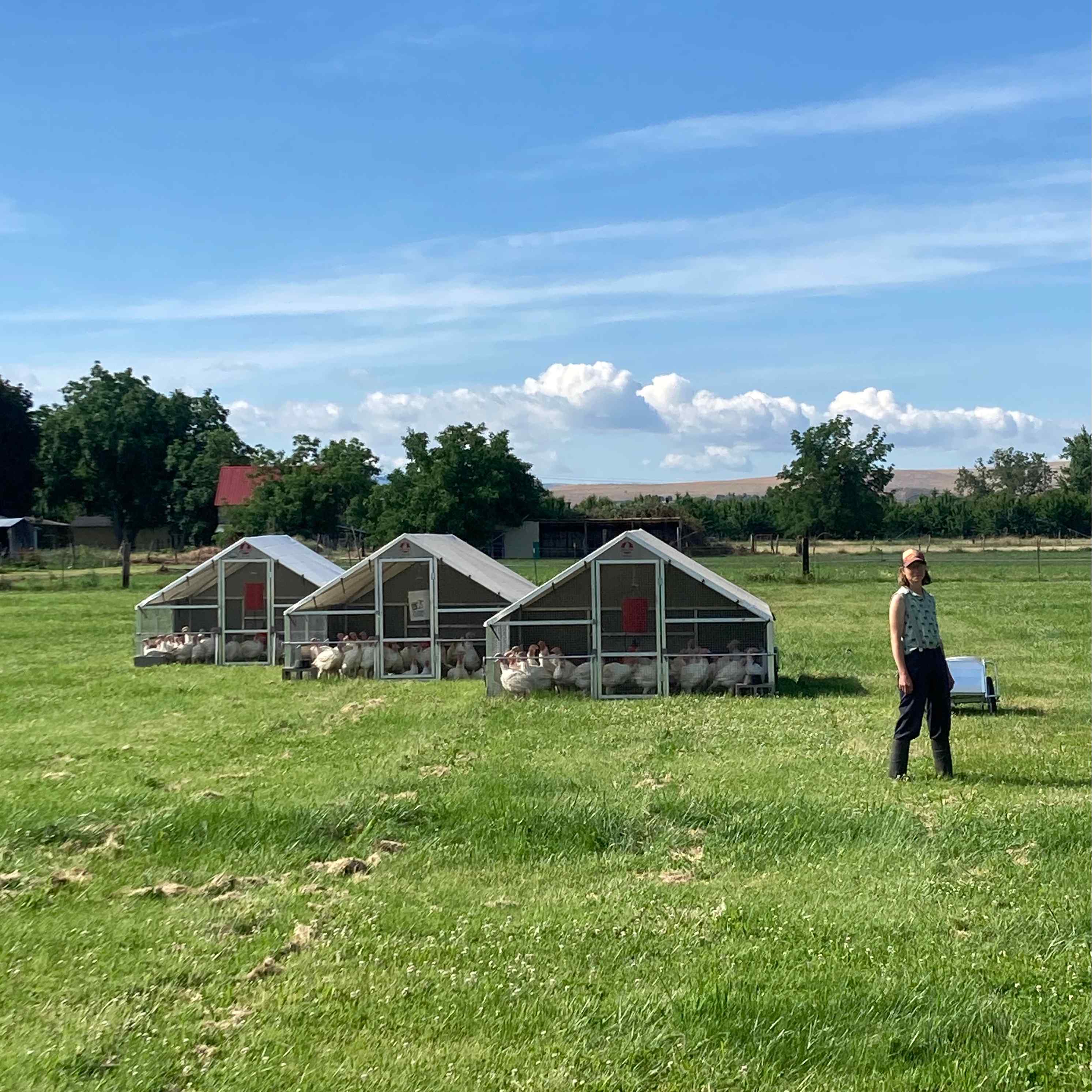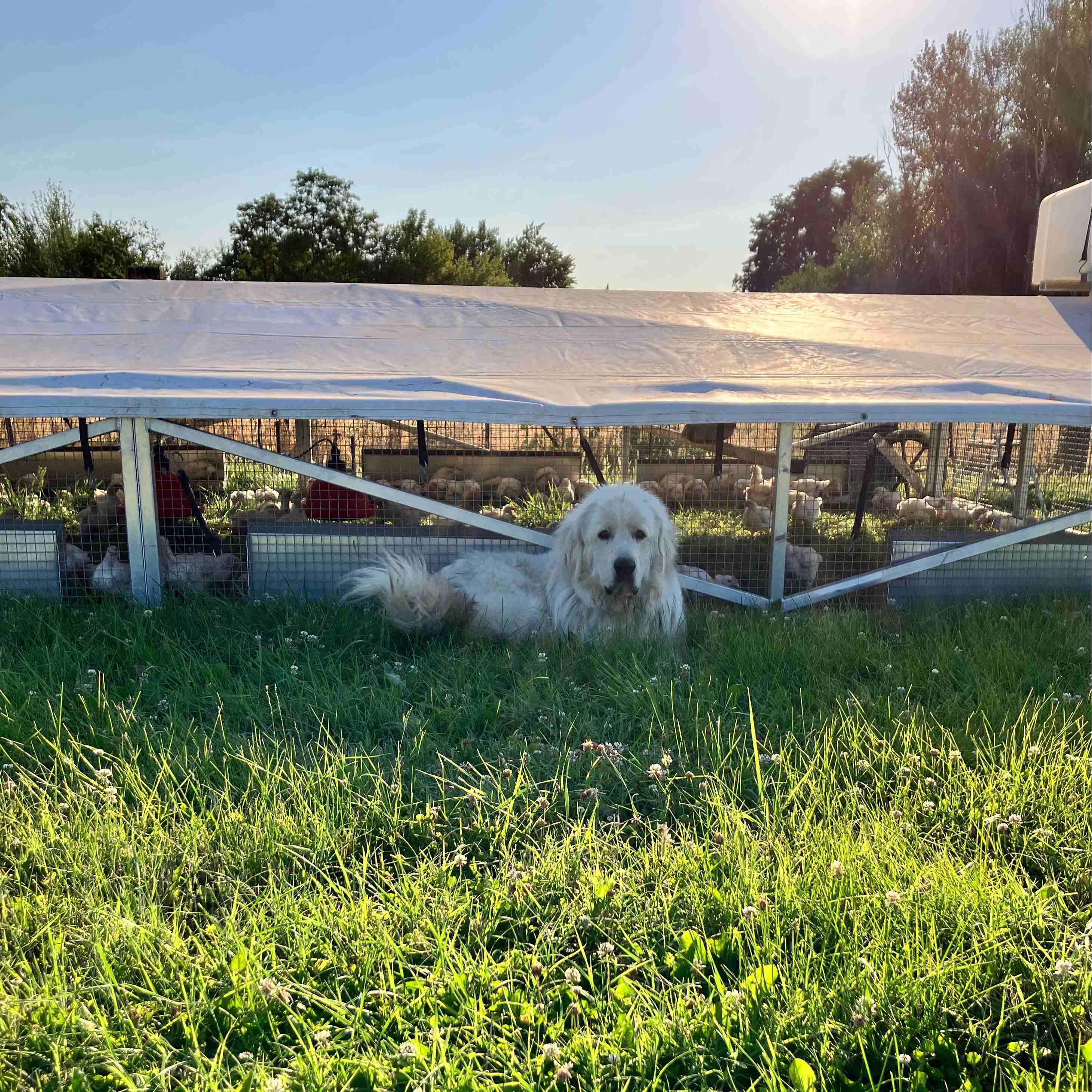 Tailfeather Farm
Contact: Erin Proctor & Theo Ciszewski
Address: 1812 Old Milton Hwy Walla Walla, WA, 99362
About Us
We're Erin and Theo of Tailfeather Farm WW. We raise chickens and turkeys on a diverse mix of seasonal pasture plants at Welcome Table Farm on Old Milton Hwy. In the story of our business, the chicken definitely came before the egg. Our farming lark was hatched over years in the kitchen as we learned about the many amazing culinary traditions surrounding the brining and roasting of chicken. It's amazing how much good a roast chicken can do.

Good food makes it possible for all of us to do what we do, and to do it with passion.

We are proud of what we do, and proud of the community that makes Walla Walla a supportive place for small farms. We hope that the food we grow inspires you to cook amazing meals with friends and supports your passion for the place we call home.
Practices
Practices
Our chickens and turkeys start and finish on locally milled non-gmo grain, and have access to fresh forage from the time they leave the brooder. The cover crops that our birds eat and the ground they fertilize are part of an orchard, vegetable, flower and animal rotation that provides a bounty of local food for our community.