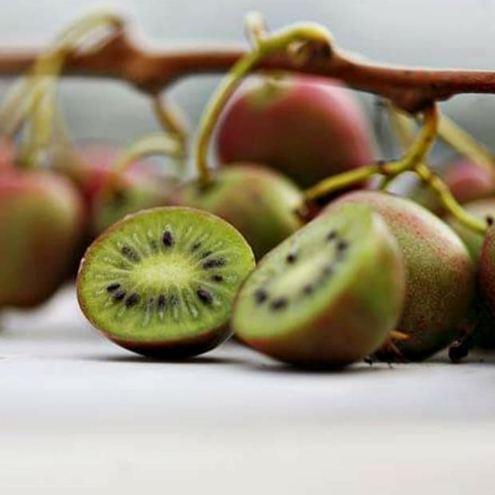 Red Cedar Farm
Contact: Anne
Address: 27054 NW Lofall Rd Poulsbo, WA, 98370
Phone: 360-779-4489
About Us
Red Cedar Farm is an event venue and working farm located in North Kitsap County, near Poulsbo and the Hood Canal Bridge. From weddings to corporate and social events, Red Cedar Farm has much to offer. We are a 100-year-old renovated farm with 25 acres of lush plantings. Featuring animals, a nostalgic pinball gallery, and elegantly landscaped surroundings -- an unforgettable experience for all!

We grow hearty kiwis/kiwi berries on the property and sell them to restaurants and other institutions through Farmstand -- our Anna variety kiwi berries are popular amongst chefs, bakers, bartenders, brewers, smoothie-makers, and much more. The season is short (just a few weeks between late September and early November), so get them while you can!



Practices
No chemicals are used in the production of our kiwi berries.