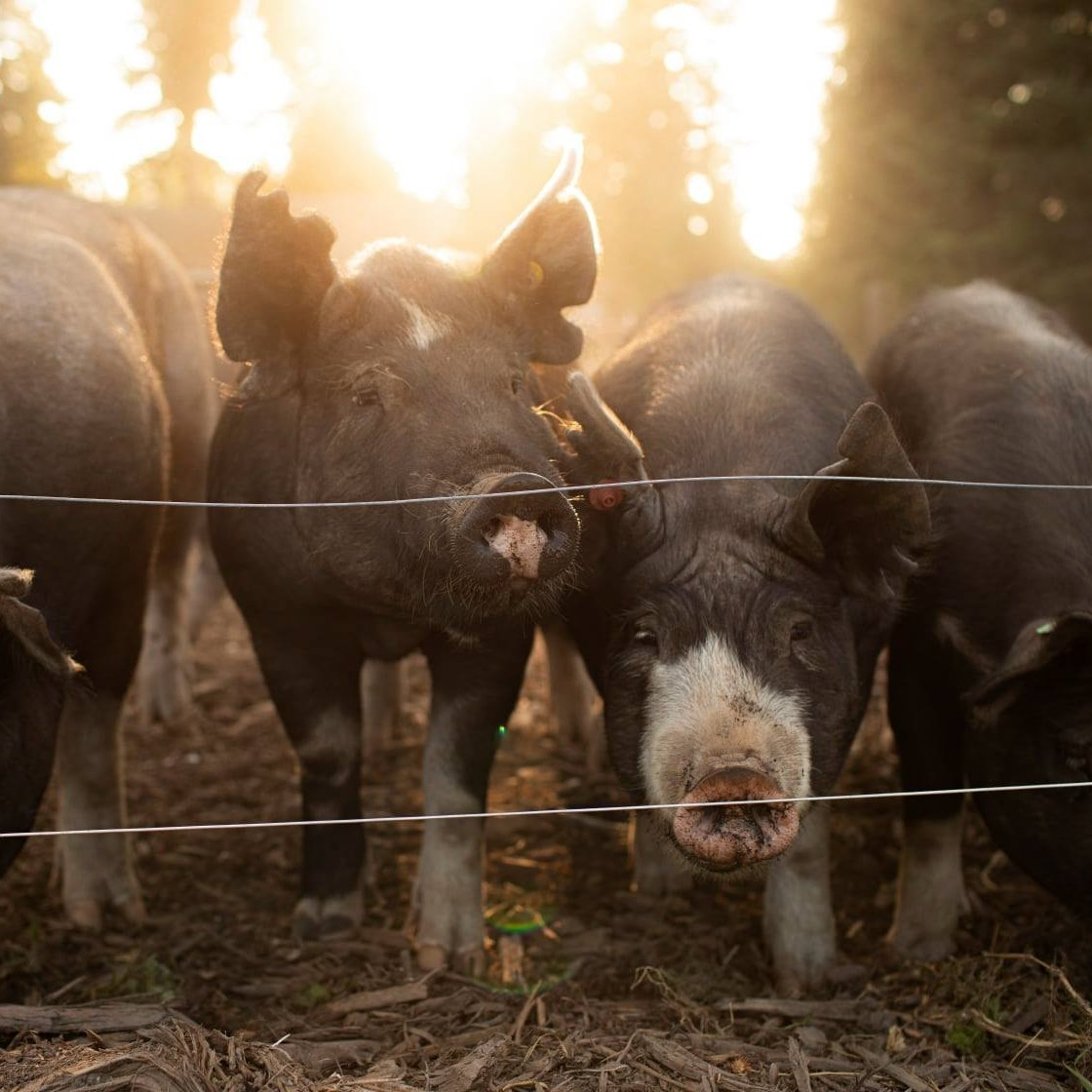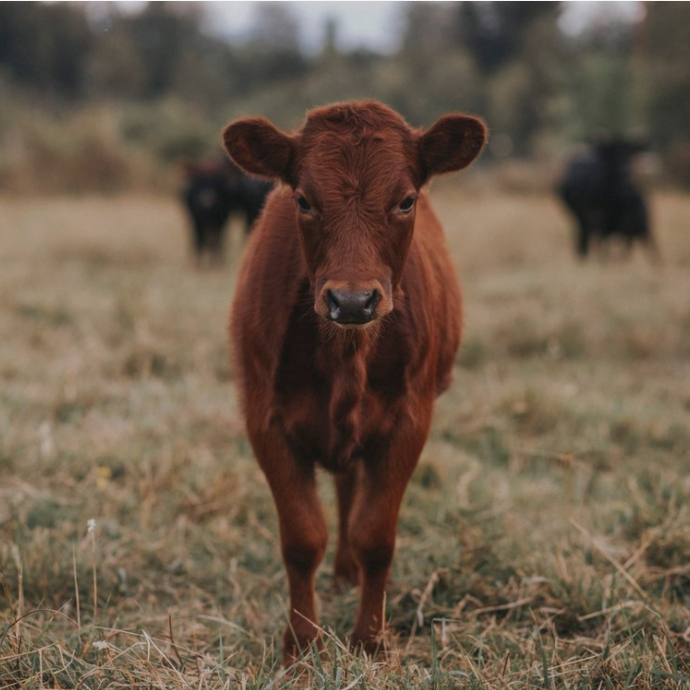 Makarios Acres
Contact: Hannah and Brooks McKenzie
Address: 25918 112th St. E Buckley, WA, 98321
About Us
"Makarios" (muh·kaa·ree·ows) is a Greek word meaning blessed or content with what you have. We are a small 5 acre family farm located in Buckley, WA. Our passion is growing healthy food for local families!

We specialize in pasture and woodland raised Berkshire pork. Our hogs help clear land for other local landowners, so not only are we able to raise more hogs on more land, but we're also able to offer a service for overgrown forested areas. We offer almost a variety of sausages, bacon, smoke-flavored pork chops, and more! This meat is dark, marbled, and flavorful.

We also offer all grass-fed and finished beef throughout the year that is bred and raised right here in WA without antibiotics or hormones. We feed a soy and corn free diet consisting of a custom grain mix that we mill ourselves each day. No slop, no extras.